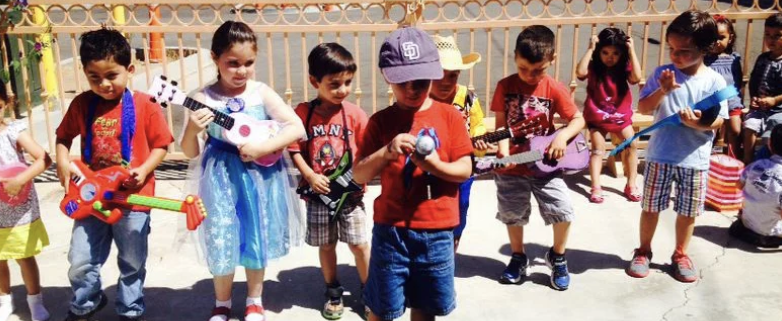 SUMMARY:
Montessori American School, a preschool in Chula Vista, CA, held its very first summer camp during the month of July and is happy to report that due to its resounding success, will offer summer camp in subsequent years.
MEDIA CONTACT:
Edith Gruener – Principal
Montessori American School
(619) 422-1220
CHULA VISTA, CALIFORNIA (September 25, 2012) Montessori American School proudly announces that its first summer camp program, launched this year, was a great success. For 23 years, this Chula Vista preschool has provided children with the opportunity to receive a Montessori education during the school year. However, parents of Montessori students always had to find alternate child care for children during the summer months. This year, Montessori American made the decision to open its doors for the month of July and invite children to attend the school's very first summer camp program. The results were an overwhelming success!
"We realize that finding a quality summer camp program can be a huge challenge for parents,"said Edith Gruener, Principal, Montessori American School. "Our priority at Montessori American is to provide an educational and fun environment for children. We decided that the need for this in the summertime is just as great. Obviously, it was the right decision. The parents were thrilled, and we had a wonderful turnout! We received a great deal of positive feedback from both parents and children. The parents enjoyed peace of mind, knowing that their children were in a fun, safe, and educational environment, and the children had a blast!"
Montessori American's summer camp series took place this summer, from July 2nd – July 31st on the school's campus, located at 3604 Bonita Rd., Chula Vista, CA 91910. The camp provided a schedule of fun activities for children each day of the week, including things such as:
Cooking

Arts and crafts

Water play

Science projects

Sport and outdoor activities

Games and contests

Dancing

Spanish lessons

Story times
In addition, children were invited to participate in themed days, such as "Pajama Day", "Wacky Day", "Crazy Hair Day", and "Backwards Day". The camp's unique activity schedule creatively combined fun and education, providing children the opportunity to continue progressing through the summer by keeping their minds and bodies active.
Because of the great demand and the success of this year's camp, Montessori American plans to host another summer camp in 2013. For more information about summer camps, other class schedules throughout the year, or to learn more about Montessori American's philosophy and commitment to Academic Excellence, contact Montessori American School online.
ABOUT MONTESSORI AMERICAN SCHOOL:
Montessori American School is a private kindergarten and preschool in Chula Vista that serves Bonita, San Diego, Eastlake, and Coronado, CA. They opened their doors in 1988 with 48 students. Today the school serves 96 children between the ages of two and six years. All of the teachers are either certified by the Association of Montessori Internationale (AMI) or by the American Montessori Society (AMS) and they are trained to teach based on the philosophy of Dr. Maria Montessori.
Montessori American School currently offers early childhood programs for ages 2 – 6, extended care services, and enrichment classes that include music, Spanish, yoga, and art.Montessori American School is committed to Academic Excellence and has been since 1988. Visit their blog at  or call (619) 422-1220 for more information.
https://www.montessoriamerican.com/wp-content/uploads/2018/02/Screen-Shot-2018-02-06-at-9.00.01-AM.png
568
782
access
https://www.montessoriamerican.com/wp-content/uploads/2018/02/mas-logo-sized.png
access
2012-09-06 12:01:26
2018-03-14 14:08:05
Chula Vista Preschool's First Summer Camp Was a Resounding Success